We are so happy to announce that we have been awarded one of the top 100 small commercial printing companies in the nation by
Printing News Magazine
! In the world of the digital age, it is great to be recognized for the hard work our team puts into every project we do, whether big or small.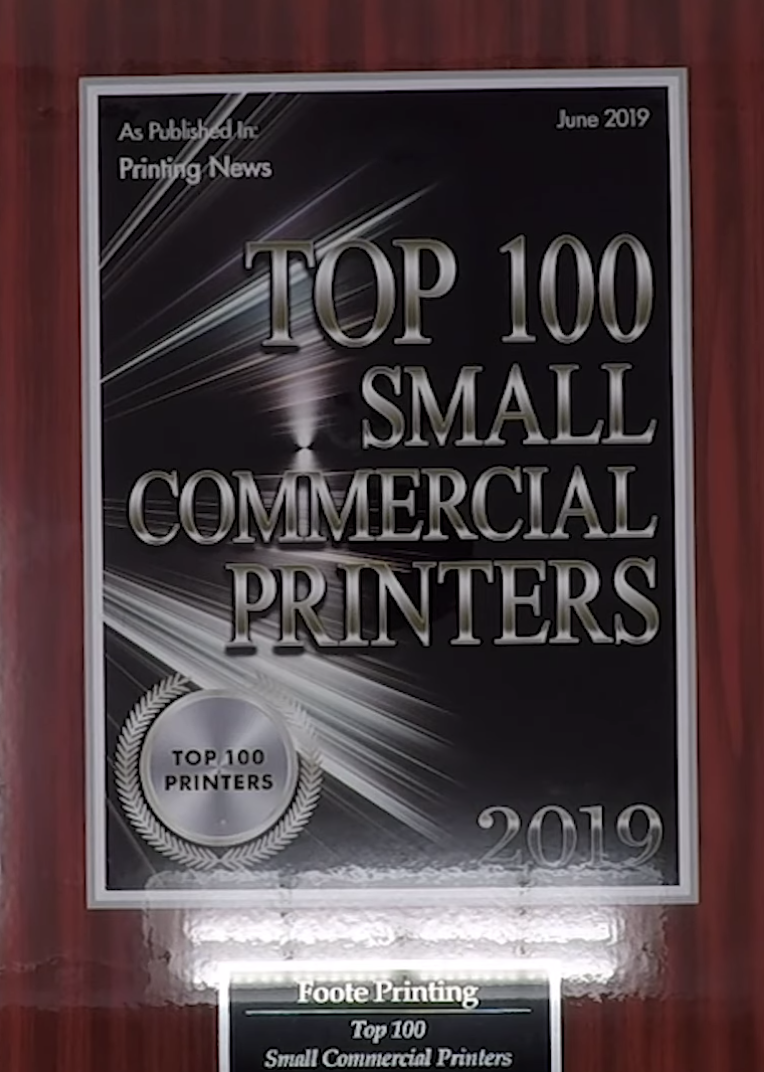 Criteria for the Award
The recipients of this award were judged on annual revenue as well as the growth of the companies over the last year.
They also ranked us by our reviews and ranking on platforms such as Google.
One of the reasons that Foote Printing stood out to the magazine was because of our efforts to be a green company. Our business runs on solar energy! In fact, 80% of our operations are powered by 305 rooftop solar panels. We also make it our mission to recycle as much of our paper and ink products as possible, which ends up being about 99% of our unused materials.
Thanks to our efforts to going green, our whole warehouse has the same carbon footprint has an average household.
At the end of the day, we are proud of all of our dedicated team and customers and being nationally recognized for that was just icing on the cake! If you want to work with an experienced printing company who you can trust, contact us at Foote Printing today!